We often link to affiliate products and services that we believe will benefit our readers. As Amazon Associates, we earn from qualifying purchases. Learn more here.
With so much visual influence these days, it's ridiculously easy to create a travel bucket list of dreamy destinations and the best things to do there. But that may not be the best way to create your list.
There's a more important factor to consider: what sort of travel experience you're looking for.
Once you've figured out what type of adventure best suits your interests, it'll be easier to decide which places deserve a spot on that list.
Nature lover's travel bucket list
If you're an outdoor lover, your idea of a dream vacation may be camping in a national park or an extended trekking adventure. Perhaps your dream is a fantastic extended trip like hiking the Appalachian Trail or going on an African safari.
If that's you, then these articles are right up your alley:
10 Best UNESCO World Heritage Sites in America — 10 U.S. national parks that are also UNESCO world heritage sites. Includes helpful travel planning resources, tips and links.
Packing Essentials for America's National Parks — Absolute essentials when packing for a National Parks trip. Bringing along these necessities, and perhaps a few other specialty items that your family needs, will allow you to enjoy the natural world without being burdened by unneeded and unnecessary stuff.
10 Best U.S. National Parks for Wildlife Viewing — An incredible number of animals can only be found in America. This is a guide to the best USA National Parks for wildlife viewing, plus tips and more on planning your vacation.
Culture travel bucket list
On the other hand, maybe you enjoy experiencing new cultures. If your idea of fun is visiting museums and historical sites, trying the local cuisine, and immersing yourself in local nightlife, then a global cities travel bucket list is definitely for you.
Global cities are considered to be important nodes in the global economic system, as their development can affect the entire global outlook. Due to their status, global cities are known to have the following characteristics:
A high diversity in culture, language, religion, and ideologies
Offers the best services, accommodations, and entertainment facilities in the country
Has environments that encourage new ideas and innovations to grow
As such, many travelers consider global cities to be quintessential must-sees. Not only do they get to be right in the middle of the country's culture, but they also have access to world-class accommodations that offer high-quality services (like Westgate's clean hotel program).
Of course, many cities can be considered global cities. However, some are more popular than others. When it comes to the ones you should include in your bucket list, here are 10 global cities you can't skip out on:
1. New York, USA
Also known as "The Big Apple," the city of New York is a lively place that's rich in history and cultural diversity. Here, you get to meet people from different parts of the world, and experience their stories through their food, art, and fashion. NYC also offers many top-rated tourist attractions, from the iconic Statue of Liberty to the glitzy and glamorous theaters of Broadway.
What's more, each of the city's five boroughs has something unique to offer, so you get to see, hear, and taste something new each day.
2. London, England
If you add the city of London to your travel bucket list, you won't run out of things to do. This is a very walkable city and it places you in the heart of English culture. You're surrounded by grandiose structures, sophisticated shops and boutiques, as well as the iconic red double-decker buses that ply the streets.
Walking around the city can lead you to exciting adventures like visiting Shakespeare's Globe theater, touring the Tower of London with a Beefeater, or taking a photo of the Queen's Guard outside Buckingham Palace.
What's more, London boasts a rich history that spans over 2,000 years, so its music, art, and food and drinking scenes are bountiful.
3. Tokyo, Japan
Tokyo perfectly blends Japan's ancient traditions and modern technological marvels. When in the city, you can visit a tranquil temple, order ramen using a ticket machine, and check out their biggest electronics store all in the same day.
If you were planning on living in Japan, then Tokyo makes the perfect city to live in. The city is known to have one of the most efficient train systems in the world, so you can rest assured that you'll get to ride in comfort and get to your destination on time.
Food is one of our favorite ways to experience a culture, and Japanese cuisine is unique. This is one of the best places to gois to take a cooking class. Whenever time permits, we always take one, so we can share the dishes with friends and family. Click here for a great experience in Tokyo.
Additionally, Tokyo's urban hubs have something that can satisfy every traveler's unique taste. From Ginza's posh environment to Harajuku's quirky and colorful atmosphere, Tokyo is a travel bucket list destination that will never disappoint.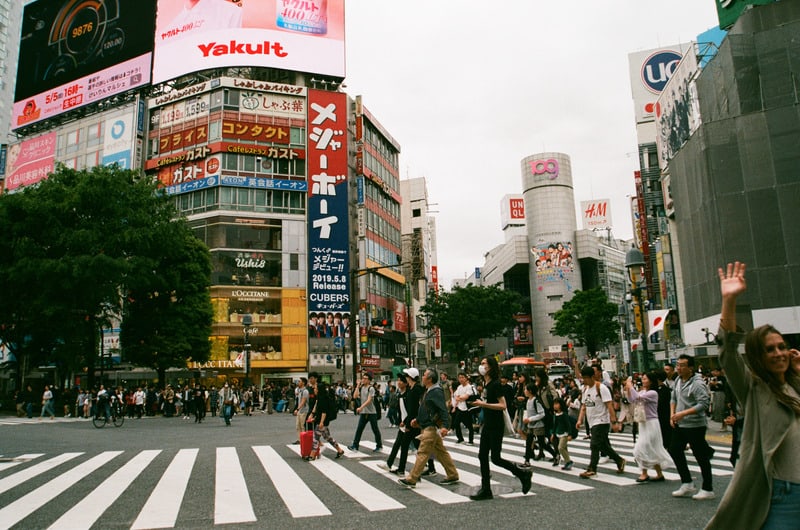 4. Dubai, United Arab Emirates
Dubai is one of the world's most luxurious cities, so it's common to see the locals wearing designer labels and driving high-end cars. However, there's so much more to Dubai than its glamorous lifestyle. The city is also known for its beautiful historic sights, mind-blowing architectural jewels, and thrilling activities that keep travelers coming back for more.
Your typical Dubai itinerary may include exploring the historic streets of Al Fahidi, going skydiving over the Palm Jumeriah, and greeting tomorrow's sunrise from the top of the Burj Khalifa.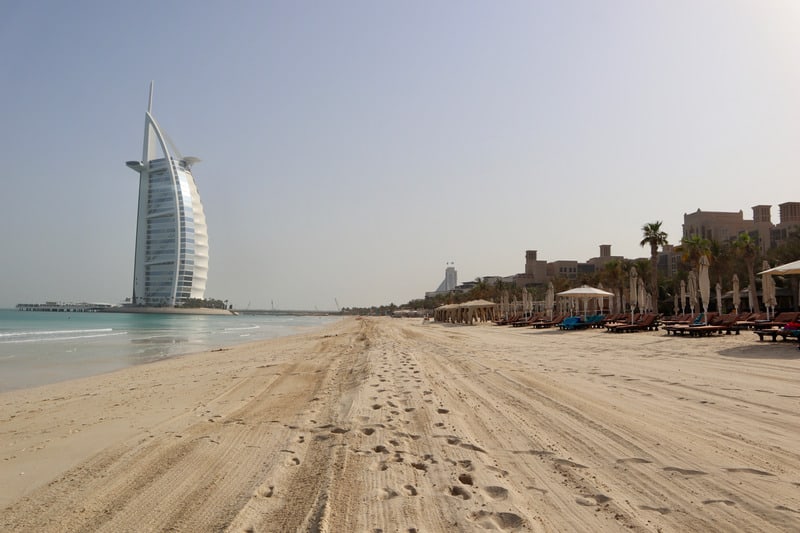 5. Sydney, Australia
Most people visiting Australia begin their trips in Sydney. The city of Sydney is one of the most idyllic places on our travel bucket list, especially if you're looking to enjoy your vacation without being interrupted by inclement weather. Sydney is known to have a great climate for most of the year, so you can tour the Sydney Opera House, take a relaxing stroll on the Darling Harbour, and surf at Bondi Beach with a worry-free mindset
Sydney also has an impressive food scene, serving up meals using only the highest-quality ingredients like organic micro-greens and rich Australian Wagyu beef. Plus, the city is abundant in cafés, bars, and live music, making its nightlife scene vibrant and diverse.
6. Paris, France
Paris, the city of lights where romance abounds and only completes with the cuisine. This historic city is always listed on any honeymoon list and for good reasons. The city is full of beautiful architecture, fascinating museums, and incredible locations to get spectacular views of Paris like the Arc de Triumph or the Eiffel Tower.
What can be more romantic than sitting on the steps of Sacre Coeur with a bottle of bubbly watching the lights of the city glow into prominence? Afterwards, stroll down Champs-Elysees and end the evening with a delicious meal in a chateau or cafe.
7. Rio de Janerio, Brazil
Rio. Let's face it, all kinds of pictures appear in your head with just a mention of that single word. Beaches. Christ the Redeemer watching over the city. Bodies that are too perfect for words. It's no wonder that this Brazilian travel bucket list destination tops many beach lovers' lists and is on almost every Brazil itinerary.
But behind all of this is a fascinating culture and delicious foods driven by Brazil's Portuguese heritage. Start your day with sand between your toes as you treasure the blue Atlantic waters on the beach. Take a tour leading you to stunning views of the bay and the rest of the city.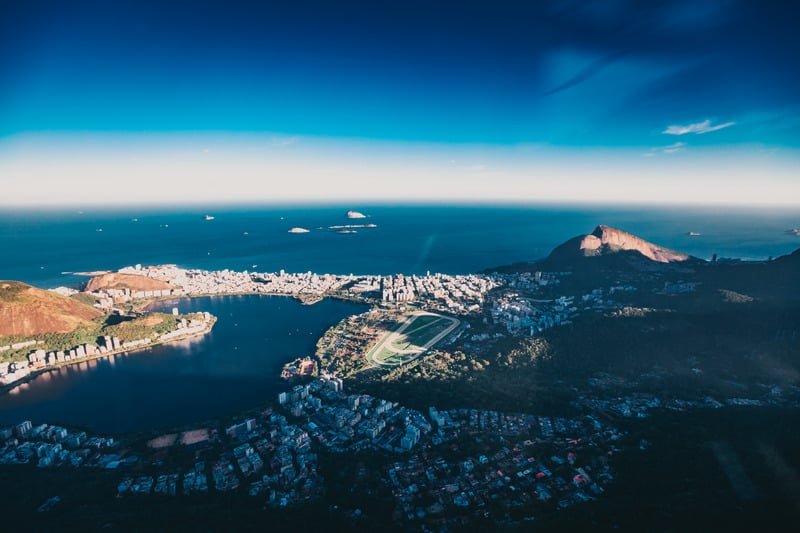 8. Delhi, India
Delhi is our most exotic entry on this travel bucket list. Here, culture, history, and cuisine define its very existence. As the capital of India, Delhi blends all of what is truly India. Visit some of the great site from days gone by, like India Gate, Qutb Minar, and Parliament House.
Enjoy the over-the-top service, which India is known for, at most of the finer hotels at affordable prices. When we went, our favorite experience was our Indian food tour through Old Delhi. We didn't worry about food safety either, because our professional food tour guide helped us taste the variety of India's flavors at the best spots.
We recommend visiting India in November or February, when the weather is tolerable. We went in April, and the heat was absolutely stifling!
9. Marrakech, Morocco
Even the name of this city, Marrakech, sounds exotic. This gem in northwest Africa offers everything you would want to experience at a travel bucket list destination. And best of all, it's inexpensive!
We spent three days in Marrakech, and it was phenomenal. Sampling aromatic Moroccan dishes like lamb tagine, shopping in the incredible Moroccan souk, or the pampering relaxation of a visit to a Moroccan hammam are experiences not to be missed.
Especially the hammam. We went as a couple, and trust us, you won't be disappointed!
To round out the experience, make sure you stay at one of the beautiful riads. They can be found throughout the old city.
10. Rome, Italy
Most people don't need much encouragement to place Rome, Italy on their travel bucket list. Dare we list sites like the Colosseum, Pantheon, The Roman Forum, or Hadrian's Gate? Museums? Does the Borghese, Vatican, or Capitoline museum fit your list?
We could just go on and on about reasons Rome needs to be on the list, from history, art, culture and then the big one… Italian (Roman) food like the creamy cheesy goodness of Casio e Pepe, a thicker, chewier-than-spaghetti pasta loaded with a creamy buttery sauce.
Wrapping it all up
Adding these global cities to your travel bucket list is a great way to venture into the unique and wonderful experiences the world has to offer. Each city has its distinct characteristics that let you dive into the country's interesting culture and lifestyle headfirst.
Where else would you add to the list?