When we decided to move overseas, we had a few essential things to deal with first. One of the most essential was to fix up the house to make it more appealing to buyers.
Here's one question I've never been able to answer: Why is it that everyone puts off fixing up the house and all the other "honey-dos" until it's time to put it on the market? If it's merely a matter of money, why is it important enough to lay out cash for others but not important enough to spend our money on ourselves? If time is the issue, how could we suddenly find a way to fit it into our schedules, when we couldn't find the time before? If it's a matter of finding the energy, where did we get it, if we didn't have any before?
Here are a few of the things we did to bring our old house into the 21st century;
Goodbye, 1970s bathroom!
Avocado. What were they thinking in the '70s? Replacing the ugly toilet and tub surround in the master bath brought our bath into the 21st century. Long overdue. All it took was Google, a lot of elbow grease, and
a new, inexpensive bathtub,
salvaged travertine tiles (from Habitat for Humanity's Resale store)
a narrow strip of 1″ glass tiles for interest (bought when Lowe's had them on sale)
cheap 12″ floor tiles (also from Lowe's)
1 quart of latex enamel for the walls (a vanilla-eggshell hue)
1 6′ baseboard
1 quart white latex enamel for trim, window and door
We borrowed a tile saw and installed the floor ourselves, but we know our limitations. We hired a professional to tile the walls. I think the entire bathroom renovation cost under $2000.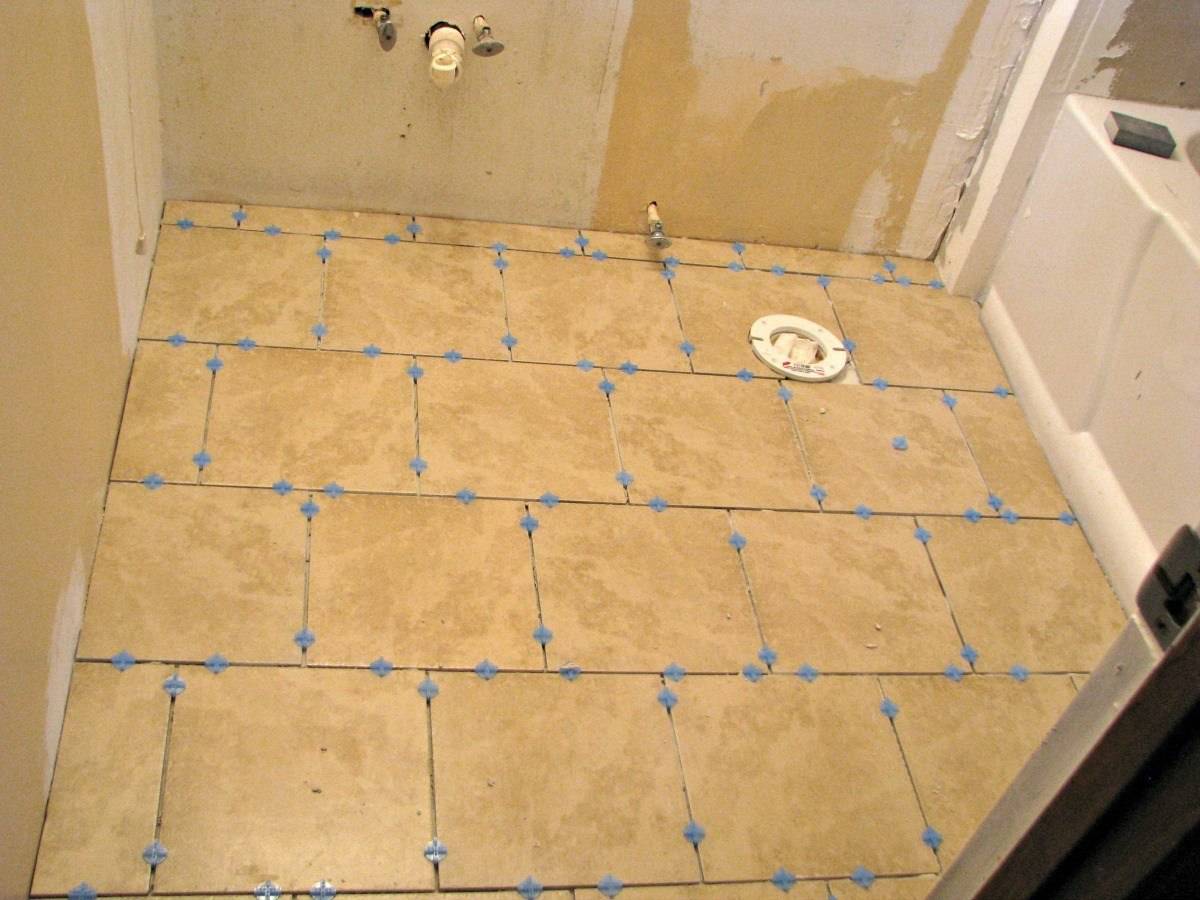 Surprise! Glazing cabinets is actually simple and fun
This week we finished glazing our kitchen cabinets with the beautiful French Roast glaze we had purchased when we had first decided to paint them – four years ago. Please don't judge me. 🙂 Had I realized it would only take a couple of hours (not counting drying time) I'd have done it ages ago. Omigosh, that was too easy for words, and the result is stunning, though I'm sorry to say the photos were lost.
As a matter of fact, glazing was so fun and easy that while I was at it, I decided to glaze the cheap fake-wood medicine cabinets and sinks in both bathrooms too. They sure don't look ancient and beat up now!
I also added the cheapest brushed-nickel hardware I could find, that fit the existing holes. It's amazing how such a small expense can change the entire feeling in a room. #worththeeffort
Another task: Painting over more ugly paneling
Finally, we are going to paint over the dark paneling in the master bedroom that we had even hated when we first looked at the house. (Eeew!) To save money we're using the same 5-gallon bucket of Harvester Gold paint that we bought when we first moved in. Despite the fact that I'm kinda sick of the color, I still can't wait to see how it looks at the end.