Europe is probably one of the most sought-after destinations in the world. It might be for a quick city break, couples getaway, gastronomic trip with your friends, or cultural sightseeing by yourself, Europe has everything you could want in a vacation. There are an endless amount of Europe tours to choose from.
Here are some of the most iconic things to do in Europe
Obviously, "The Continent" has a lot of wonderful tourist attractions. If you plan to visit Europe, don't forget to enjoy these activities to make your break a memorable one.
1. Climb Ben Nevis in Scotland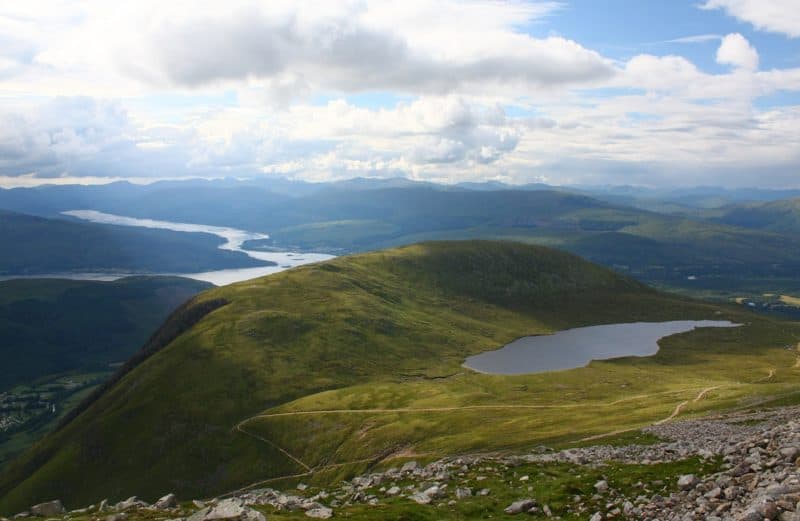 Ben Nevis, an iconic mountain in Scotland, was once a massive active volcano that exploded on itself. In the Gaelic language, Ben Nevis means "mountain with its head in the clouds." If you are an avid hiker or you love to feast your eyes on the magnificent view of Scotland, then climbing Ben Nevis is a must-try adventure for you.
However, you must be physically and mentally prepared for a successful climb. Expect that it will be a long walk, around 6 to 8 hours round trip.
Be sure to bring your hiking essentials with you, such as food, water, map, compass, torch, whistle and first aid kit. You also have to be geared properly for your walk. The weather can change very quickly on the mountain and can differ greatly from top to bottom, so be sure to dress in layers.
2. See the Northern Lights in Iceland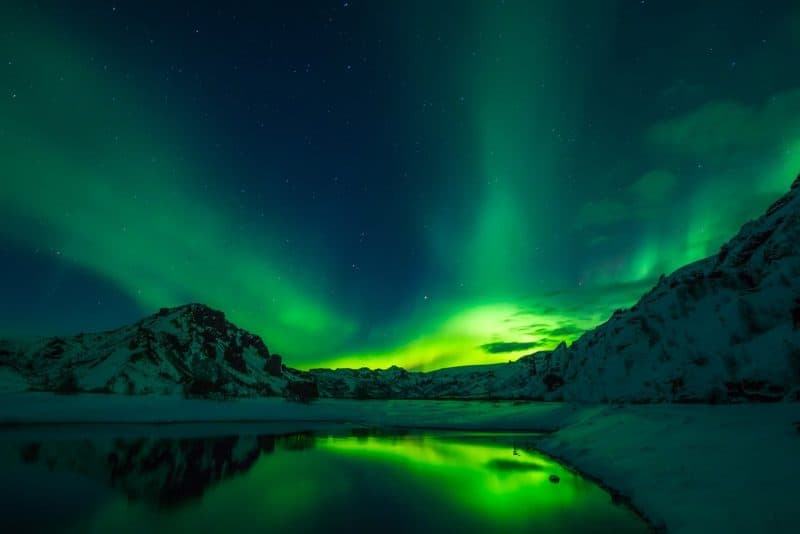 One of the most spectacular things to see in Europe is the Northern Lights. Also known as Aurora Borealis, this splendid phenomenon is only visible at night. It's all thanks to the collision of charged particles from the sun's atmosphere and gaseous particles from the Earth's atmosphere.
Iceland is a perfect place to view the Northern Lights, and they are usually visible from September to mid-April. While some recommend seeing them in the darkest months (November to February), those are also the worst months for weather. You'll get snow, clouds, and lots of rain.
The most convenient way to get to Iceland is by plane. The country has only one international airport. You'll need to get taxi transfers to Reykjavík because Keflavik International Airport is on the outskirts of the capital city.
3. Eat pizza and pasta in Italy
When you come across the word Italy, its mouthwatering food is probably the first thing that comes to mind.
If you ever get a chance to visit this country, you must make it to a point to eat their world famous pizza and pasta. And if you have celiac issues, don't despair: The Italians have perfected gluten-free pasta!
An authentic Italian pizza is composed of four different levels – the base, the cheese, the sauce, and the toppings, all baked to perfection. Crusts and popular toppings differ depending on the region, too.
In Italy, pasta is considered a course of its own. There are a lot of different shapes to choose from, depending on the region and which sauce will be used.
All in all, pizza and pasta in Italy is a must-try experience you should not miss. Enjoy it with a glass of homemade Italian wine for the full experience.
4. Go trekking through Portugal
Tucked into the southwest corner of Europe, Portugal houses jaw-dropping terrains, hills, and mountains. If you are an avid ambler, then Portugal offers a wonderful adventure vacation. which would excite a trekker like you.
Rota Vincentina. As to trekking destinations in Portugal, put Rota Vicentina at the top of your list. It is one of the best hiking trails in the country. It offers two options for the trekker: the Fisherman's trail or the Historical Way. Both ways offer a breathtaking view for you to consume yourself.
The Algarve. You can also include The Algarve in your trekking list. The Serra da Monchique is the tallest peak in the Algarve. But even if you're visiting Portugal on a luxury holiday, it's worth leaving your villa and going for a hike. You will be rewarded.
Coimbra. If you're near Coimbra and want a mysterious realm in your trekking journey, then you should try the Lousã trail. It's a 3-hour, 6 km circular hike in the Serra da Lousã and offers amazing views as well as a chance to glimpse mountain village life.
5. Go on a pub crawl in Ireland
If you want to experience some Irish drinking traditions, then you should do a pub crawl in Ireland. The pub crawl is a big part of Irish culture. You should never miss a chance to drink with the Irish in Dublin.
Whether you are a culture-lover, a backpacker, or a whiskey-drinker, tTake the opportunity to enjoy Dublin's nightlife and party like the Irish people.
Why visit Europe?
Here are some reasons why Europe is still the dream destination for so many people:
1. History
Europe has a rich history and so many varied cultures to appreciate. Throughout the continent, museums showcase the many treasures that were created over the years.
People can still feast their eyes on state-of-the-art infrastructures as well as ancient buildings dating from hundreds to thousands of years ago. Visiting Europe will give you a chance to see them firsthand.
You can still see sites such as Hadrian's Wall in Britain, Vatican's Sistine Chapel, Mount Olympus in Greece, Rome's Colosseum, and more. Each of these historical venues has memorable and interesting stories that you can enjoy, stories passed down from one generation to the next.
2. Varied landscapes
Europe has a wide array of landscapes that surely will take your breath away. From beautiful coastlines to rolling fields to grand mountain peaks to dense forestry, Europe surely houses a variety of magnificent views.
And let's not forget that Europe has some of the most astounding vineyards in existence. You can even stay overnight at vineyards that produce some of the world's best tasting wine.
3. A wide array of cuisines
Which brings us to the food. Europe is also known for serving the most delectable meals on the planet. Every dish comes with a heritage, whether it's a favorite Christmas tradition, produced with love in a grandmother's home kitchen, or prepared with great finesse by world-renowned chefs.
If you visit Italy, don't miss the opportunity to try and compare Roman, Neapolitan and Sicilian pizzas.
And if you get to visit France, don't forget to sample the many cheeses paired with their delicious wine.
The Czech Republic has an impressive beer tradition. Try it for yourself.
There are so many more mouthwatering dishes Europe has to offer that you should try for yourself. Had we not been to Greece, we never would have known how an authentic Greek salad should be prepared!
4. Fantastic nightlife
You will never spend a boring night in Europe if you take advantage of its after-dark activities. If you still have energy after a day of sightseeing, then you can visit nightclubs or live music venues to round out the day.
On the other hand, if you want to just sit back and relax, there are plenty of places where you can simply sit and savor a glass of beer or wine. There's a lot to be said for sitting under the night sky on a beachfront or enjoying a cityscape's view.
5. Unlimited shopping opportunities
If you are a trendsetter, then you already know that Europe is the place for you. From London to Paris to Milan, Europe is the place where being fashionable is a way of life.
European shopping centers have anything that anyone could want, fashionista or not. That said, we have found that some of the best shopping can be found at small street kiosks. And for the most unique souvenirs, bites, and gluhwein, nothing rivals a European Christmas market.
6. Interesting European people
While some European cultures may be reserved, people are generally friendly and sweet all over the continent. They are very helpful especially if they think you are lost. Europeans are fun-loving and love to enjoy the beach, restaurant, or nightclubs with their friends.
Knowing all these things may make you want to visit all the more. So here is a list of the five best things to do in Europe to help you make the most of your European vacation.